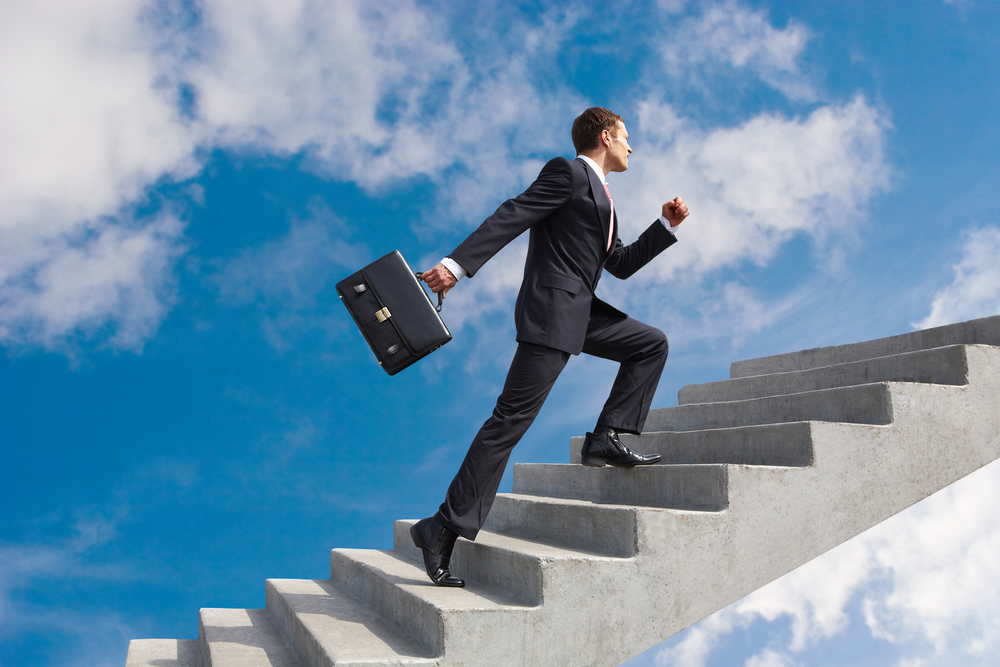 ALKU issued the following announcement on June 25.
Andrew started at ALKU in January 2, 2013 and has taken on many roles since joining the ALKrew.
Most recently, Andrew opened the Amherst Regional Training Center in February 2017 and has since been a vital part of the Training and Development team. He has interviewed, hired, trained, and launched numerous interns and full-time employees from the Amherst RTC into our full-time offices. As the Amherst RTC Manager, Andrew helped the office achieve tremendous growth and contribute to the overall company's success.
In addition to bringing the Amherst office success, Andrew has also brought our Have Fun Working Hard culture to life there with his animated personality, positive energy, and dedication to see all his employees succeed. When trying to describe our culture, one would always refer to Andrew. Now the same can be said with our Training and Development program. Andrew has truly immersed himself into the Training and Development world, and now you cannot think of one without the other.
Since March 2019, Andrew has dedicated his time to training and transitioning the Amherst and Durham RTC offices to new managers. Andrew has given both the new RTC Managers the time and tools they need to succeed in their roles, even during the busiest times of the year for each location. With this, ALKU is thrilled to announce the promotion of Andrew Regan as our Director of Regional Training Centers.
As ALKU's Director of Regional Training Centers, Andrew will now be responsible for the management of all Regional Training Centers. He will also help all of the ALKU interns, as well as grow the intern program.
"Starting up an office, solo, in western MA is no easy feat. Yet, Andrew did that with ease. Andrew has been a rock in the Training & Development group since Amherst opened. I am so grateful to him for all the hard work he has put into building Amherst and making the RTCs successful. No matter what Andrew is faced with, he is unphased. He handles each situation with professionalism, care, and the right amount of humor. Andrew is the perfect person to take on the direction of the RTCs to help the managers and the program grow. I am thrilled to see him in this new role. Andrew has put an incredible amount of work in and is so deserving of this opportunity! We are all lucky to have him! -Leah Bourdon, Senior Director
"There are very few people in the company who have had as many jobs as Andrew Regan. If you looked at his jobs from a high level, you might think that he struggled and had to be moved. But in fact, it was the other way around. Andrew is the perfect example of how hard work and success can create a career path. He was tapped on the shoulder multiple times to fill a need and did so successfully. Not many people would pack up and move to Virginia, only to pack up and move again a year and a half later to Western MA. Andrew did it with a smile on his face. He leaves behind a legacy in the Amherst RTC that is now thriving. He has left a mark on many groups with the recruiters and account managers he developed in Amherst. Andrew is tailor made for his new role and I know he will be just as successful as he has been in his past roles. Congratulations, Lord Regan and glad to have you back in Andover!"-Jon Kujala, Vice President of Operations
"Andrew is one of the most likable people in the entire company. He is kind, patient, genuine, funny and you always know where you stand with him. He's someone who has always put the company first and has made sacrifice for the betterment of the company. Furthermore, Andrew has probably had more jobs at ALKU than anyone else. I had the pleasure of working close with him during his 18-month stint in VA, where he played a pivotal role in establishing the culture that exists in Herndon today. I am happy that he has found a permanent home in Training and Development. As the RTC Manager at Amherst, Andrew did an outstanding job training interns and getting them up to speed in a quick and efficient way. I know that Andrew will be even better at training managers! Congratulations on the promotion, Andrew. Very much deserved!" – Nate Rose, Director of Government
Original source can be found here.
Source: ALKU