Abbott Laboratories issued the following announcement on Feb. 19.
Flu season typically peaks in February: Abbott's technologies are ready to fight back.
Affecting tens of millions of people worldwide on a typical year, the flu virus presents a major global health issue. Last year it took nearly 80,000 lives in the U.S. in one of the harshest flu seasons to date, prompting healthcare entities to urge people to get vaccinated and follow careful hygiene practices to prevent the virus' spread.
Already the U.S. Centers for Disease Control (CDC) has tracked as many as 7 million flu cases in the U.S. from last fall through mid-January, prompting tens of thousands of hospitalizations and concern among sensitive populations – young and old – that they could be next.
Abbott's portfolio of products across many of its businesses units are focused on fighting the flu virus and helping people live better. They provide improved diagnostics to identify those with the flu virus, vaccines in emerging markets to boost immunity and the right rehydration formula to help those on the road to flu recovery.
Rapid Testing for Flu
Abbott has built on its leadership in diagnostic testing for different flu viruses with new platforms that give healthcare professionals and patients accurate, fast answers. That speed can help people address their symptoms and reduce their ability to spread the virus to others.
The ID NOWTM platform presents a robust opportunity to add molecular-based tests for the influenza virus as well as Strep A and Respiratory Syncytial Virus (RSV). The enhanced Influenza A & B 2 assay offers the fastest point-of-care molecular detection and differentiation of influenza A and B virus available.
The test provides results in 13 minutes or less, with early call out of positive results in as little as five minutes. It also allows for room temperature storage of all test components to simplify and streamline test ordering and storage. ID NOW brings lab-level accuracy to the point of care, enabling healthcare providers to make decisions more quickly and even curb unneeded prescriptions of antibiotics.
Now available in the U.S., the BinaxNOW Influenza A & B Card 2 test for Abbott's DIGIVALTM platform accurately reads and interprets lateral flow tests in just seconds, delivering automated, objective results in any healthcare setting.
"This flu season, healthcare providers need objective tests that can provide fast, accurate results to determine the best course of care for patients," said Sharon Bracken, senior vice president, Rapid Diagnostics, Abbott.
Flu Shots for Emerging Markets
Abbott's top-selling flu vaccine, available only outside the U.S., Influvac, has offered protection and peace of mind to people in more than 75 countries since 1949. It's one of many key products in the company's established pharmaceuticals portfolio that brings quality medicines to a variety of emerging markets.
Over the years, we've made numerous enhancements to the product that have improved its quality and tolerability. Abbott expanded its Influvac offering over the years and has spread the portfolio of flu vaccines to key markets such as India.
Influvac also has halal certification, which is the term for food and other products that are prepared according to Islamic law (similar to kosher certification for Jewish consumers), which greatly expands its use.
Last year, Abbott went a step further in our efforts to help protect against the flu, with the launch of Influvac Tetra. Influvac Tetra offers the same benefits as the regular Influvac, but also has the potential to provide even greater protection against the flu. Whereas Influvac is a trivalent vaccine that protects against three different flu viruses, Influvac Tetra is a quadrivalent vaccine that protects against four different flu viruses simultaneously.
As growth brings new virus threats to different parts of the world, Abbott is ready to help people stay healthy.
Hydration for All Ages
Flu sufferers often need to stay hydrated, and Abbott's Pedialyte products provide an optimal balance of carbohydrate and sodium to help replenish fluids and electrolytes effectively for fast rehydration. Backed by advanced science, Pedialyte helps people of all ages replace the fluids and electrolytes lost due to challenging moments of dehydration.
Maintaining proper fluid levels is one of the key approaches in treating cases of the flu, the CDC notes, which isn't curable because it is a virus. Hydration during the flu can help the body recover because fluids are vital to helping the body absorb nutrients needed for recovery, and for transporting immune cells that fight inflammation and infection throughout the body as needed. Hydration improves the immune system, can limit headaches and improves nutrient absorption among other benefits. (link to Flu story)
By pioneering new formulations of Pedialyte in different flavors and formats such as on-the-go powder packs, liters, freezer pops and Sparkling Rush for rehydration with a fizz, Abbott enables people with the flu to customize how they rehydrate, whether suffering from the respiratory versions of the flu virus or from stomach flu.
No matter what stage of contact a person has with the flu – whether trying to prevent getting it, to testing and then to recovery – Abbott has choices to let them live better.
Original source can be found here.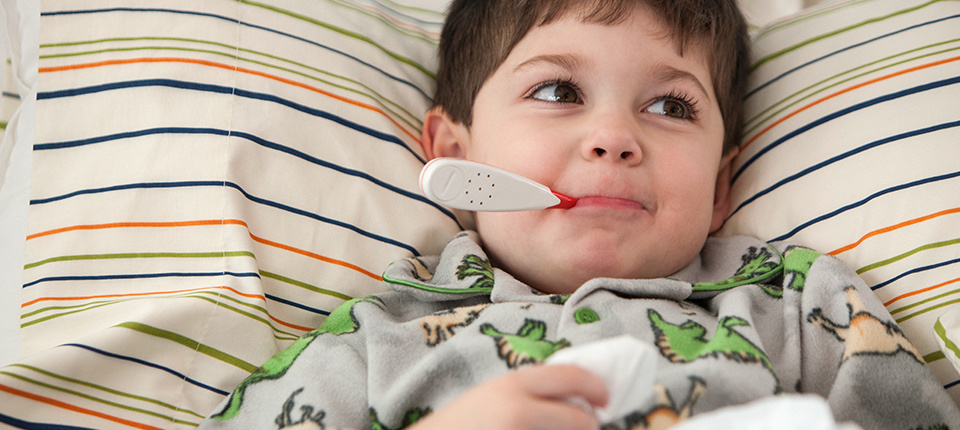 Source: Abbott Laboratories