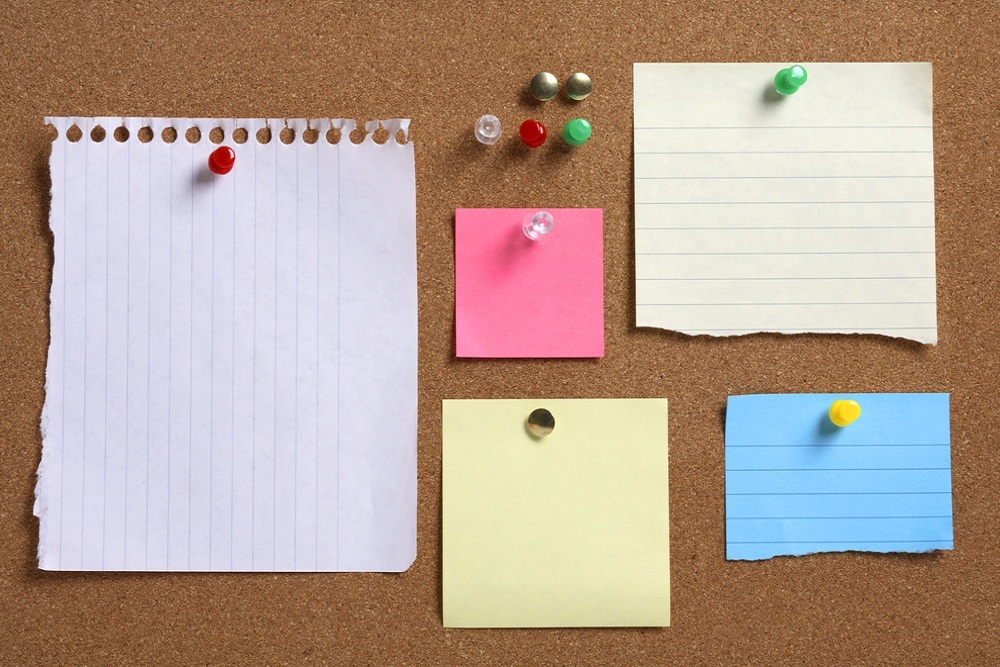 CoreAxis issued the following announcement on Nov. 29.
From a rough day at the office to a bad breakup, we all can relate to the power that motivational quotes can have on our state of mind. We are most open to change when we feel change is needed. So, we scour the internet when we have had a hard day to find that perfect pick-me-up quote to feel just a bit better. Once we locate the perfect quote, we are filled with inspiration and motivation and may have the courage to take on the world. Then tomorrow comes and that powerful, motivational quote we found, is forgotten. Until the next bad day comes and we repeat the cycle.
If motivational quotes are so powerful and inspiring, why don't we use them when we feel good? If encouraging words have the power to create leaders and motivators as well as change thoughts and behaviors, shouldn't we be looking for ways to motivate ourselves daily?
The Importance of Motivation
Let's take a look at how motivation is a vital part of our work life. Most employees need some motivation to feel good about their jobs and perform to the best of their ability. According to Vin Chaitanya Ganta in Motivation in the Workplace to Improve the Employee Performance, "Employee motivation has always been a central problem for leaders and managers.
Unmotivated employees are likely to spend little or no effort in their jobs, avoid the workplace as much as possible, exit the organization if given the opportunity and produce low quality
Lasting Motivation
Most motivational quotes are about soft skills, such as leadership, teamwork, communication, problem-solving, etc. so, while posting a calendar with the quote of the day may raise morale in the office for a short while, providing soft skills training to your employees allows them to build skills that result in improved morale, efficiencies, and productivity. Those changes benefit the company with lasting affect investing in your employees and providing them with opportunities to succeed enables the success of the company, which is the ultimate goal of every leader.
It is not all up to the employer though. Employees are not always aware of the training opportunities available within their organizations, as many do not have any such opportunities. It is time for employees to show their leadership the importance of motivation. If your team is lacking motivation, leadership, and communication skills perhaps it is time to ask your employer for additional training opportunities. It could help produce a more effective and cohesive working environment that encourages growth for all employees and the company as a whole.
Quotes that Motivate
We all have the power to become leaders and innovators. So, I charge you to find a motivational quote and live it. Instead of waking up tomorrow, when you have forgotten why you needed a little boost of motivation, find a phrase to make yourself better, brighter, or more influential and live that quote. You may be surprised by who you will inspire to quote you. Excelsior!
For those Marvel fans, you may have recognized the final phrase used in the last paragraph as Stan Lee's signature send-off. When asked about his ending catchphrase, this was his reply: I used to have a lot of expressions that I would end my comic book columns with: Hang Loose, Face Front, 'Nuff Said, and I found that the competition was always imitating them and using them. So, I said I'm going to get one expression that they're not going to know what it means, and they won't know how to spell it. And that's where excelsior came from, and they never did take up on it, thank goodness.
There are many sites to find great motivational quotes. Here are a few great ones about learning, development, leadership, and attitude:
Excellence is not a skill, it's an attitude. -Ralph Marston
Attitude is more important than the past, than education, than money, than circumstances, than what people do or say. It is more important than appearance, giftedness, or skill. -Charles R. Swindoll
Leadership is not about a title or designation. It's about impact, influence and inspiration. Impact involves getting results, influence is about spreading the passion you have for your work, and you have to inspire teammates and customers. -Robin S. Sharma
Fairness is not an attitude. It's a professional skill that must be developed and exercised. -Brit Mume
The illiterate of the 21st century will not be those who cannot read and write, but those who cannot learn, unlearn, and relearn. –Alvin Toffler
Resilience isn't a single skill. It's a variety of skills and coping mechanisms. To bounce back from bumps in the road as well as failures, you should focus on emphasizing the positive. -Jean Chatzky
All the world is a laboratory to the inquiring mind. –Martin Fisher
The purpose of education is to make good human beings with skill and expertise…Enlightened human beings can be created by teachers. -A. P. J. Abdul Kalam
Ears are made not for hearing but for listening. Listening is an active skill, whereas hearing is passive. Listening is something that we have to work at – it's a relationship with sound. And yet, it's a skill that none of us are taught. -Julian Treasure
The key to successful leadership today is influence, not authority. -Ken Blanchard
A good teacher, like a good entertainer first must hold his audience's attention, then he can teach his lesson. -John Henrik Clarke
Tell me and I forget. Teach me and I remember. Involve me and I learn. –Benjamin Franklin
Develop a passion for learning. If you do, you will never cease to grow. -Antony J. D'Angelo
The more tranquil a man becomes, the greater is his success, his influence, his power for good. Calmness of mind is one of the beautiful jewels of wisdom. -James Allen
Change is the end result of all true learning -Leo Buscaglia
Leadership and learning are indispensable to each other. -John F. Kennedy
Original source can be found here.
Source: CoreAxis